Fans.
The word fan comes from the Latin word fanaticus. Fanaticus literally means insanely but divinely inspired. The word fan (fanatic) is used today to describe anyone of us that displays a strong interest in someone or something. You would be hard-pressed to find someone who wasn't a fan of something, whether a film, sport, food, or celebrity.
Michael Abram.
On New Year's Eve, 1991 at 03:30 hours Beatles fan Michael Abram scaled a wall to gain access to the Friar Park estate near Henley-on-Thames, Oxfordshire. The mansion and grounds were owned by former Beatle George Harrison. For all the time he spent sneaking about, avoiding security guards and expensive alarm systems, once Abram was at the Harrison home, he used a cement statue to bash out the ground floor window, gained entrance, and immediately attacked George Harrison, stabbing the 56-year-old performer numerous times. 
Abram was concluded to have, "harbored a dangerous obsession with the Beatles".
Amazingly, Harrison's property was supposed to be burglar-proof. Locals nicknamed it Fort Knox because of the armed guards, enhanced security precautions, powerful lights, electronic gates, and razor wire fences.
Mike Abram fits the definition of 'fan'. Art Jackson and Bob Bardo fit that definition as well. Let me tell you about them, their obsessive love of film and television actors, and how their paths intersected with female actor, Theresa Saldana.
Theresa Saldana.
Theresa Saldana died just a few years back. She was taken from us too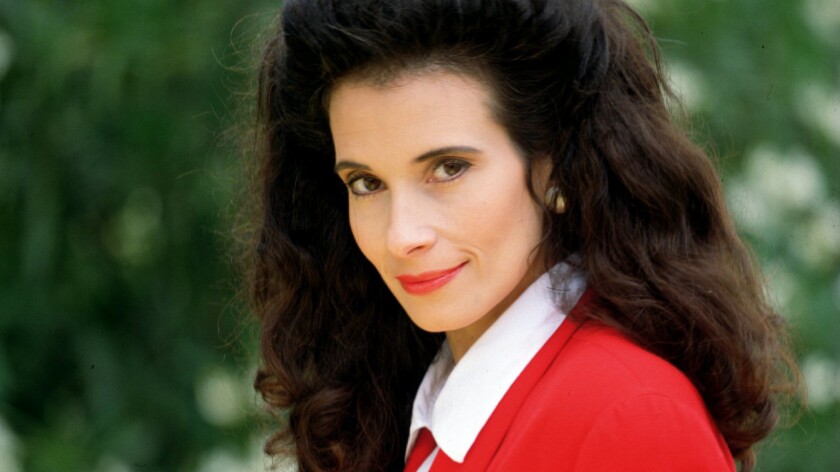 early, a victim of pneumonia. Saldana is best known for and won a Golden Globe for her work in the television series "The Commish". The popular TV series followed an upstate NY police commission played by Michael Chiklis. Saldana played Michael Chiklis' wife from 28 September 1991 until 11 January 1996. I remember Saldana playing Jake LaMotta's brother Joey's wife Lenora in the 1980 film Raging Bull. Joey was played by Joe Pesci, Robert DeNiro played Jake LaMotta.
Art Jackson.
Art Jackson was so enamored with Theresa Saldana that he flew from Aberdeen, Scotland to California, USA in the off chance he would get to meet her. Art soon found that he got 'the bum's rush' whenever he tried to meet Saldana on a film set. He also drew nothing but crickets when he tried to call her agent or publicist. Not the kind of guy to be easily marginalized, Art came up with a novel idea.
Art went to a Hollywood private investigator and in a straight-up business deal, he paid to obtain Saldana's mother's unlisted phone number. In just a
few days, the private investigator came through. Art then went to work on a ruse. Art, who couldn't seem to hold a job sure knew how to plan a caper. He rehearsed for days before calling Theresa Saldana's mom posing as film director Martin Scorsese's personal assistant. Art told Saldana's mom that he needed her address so that he could run a script over to her. A female actor had dropped out of a role unexpectedly and Scorsese wanted Theresa Saldana to read for the role as a possible replacement for the delinquent actor.
On 15 March 1982, 46-year-old Arthur Richard Jackson was waiting outside of Theresa Saldana's West Hollywood home. Saldana walked out of her front door, turned to lock the door, then began to walk towards the street. Art calmly walked up behind Saldana in broad daylight. In front of a number of pedestrians and neighbors, Art took out a hunting knife he had purchased at a local convenience store and began stabbing Theresa Saldana. 
You see, in addition to being a fan of Saldana, Art was also a fanatic who referred to himself as 'the benevolent angel of death'. His plan was simple, if Saldana wouldn't link herself with him in life, Saldana would forever be linked with Art after her death. 23 people stood witnessing Arts attack on Saldana.
Jeff Fenn.
Two things stopped Art Jackson's vicious attack on Theresa Saldana; the first was the fact that Art's lunges were so violent that he bent the blade on his hunting knife after his tenth stab wound that he had inflicted. The second was deliveryman Jeff Fenn. Fenn heard screams and came down from the second floor of a local apartment to see an unbelievable scene; Art Jackson standing over Theresa Saldana's slack body trying to pull out his blood-covered knife as almost a dozen onlookers stood watching in horror.
Fenn did a flying tackle on Art and stopped the attacker, holding him until police arrived. Amazingly, Theresa Saldana wasn't killed. It took her four months in the hospital to recover from her wounds.
Bob Bardo.
Bob 'Robert John Bardo' read every newspaper entry and stopped to watch the television news anytime there was an article about Art Jackson; he was "fascinated." He watched the sanity hearings and made a special allowance during his busy day to follow Art Jackson's trial. He read that Art had been convicted and sent to prison.
Bob Bardo was also a fan of celebrity Rebecca Shaeffer.
Rebecca Schaeffer was only 19 years old when she drew the attention of Hollywood casting directors. After a successful career as a teen model, Schaeffer was cast in 1986 as Patti Russel in the hit CBS comedy "My Sister Sam". Even though her TV series failed to retain its steam or audience after only a few years, Rebecca Schaeffer was a bonafide hit. She made a seamless transition into films and by age 21, was the talk of the Hollywood film scene.
Bardo was an Air Force brat. His family ultimately settled in Arizona. Bardo had a troubled childhood and was briefly institutionalized for threatening suicide. Bardo claimed that he was being repeatedly abused by a family member and that his only way out was suicide or foster care. The state chose foster care.
Bob Bardo was institutionalized again at 15 for severe emotional problems. One thing that came out during his evaluation was that his family had a history of mental illness. Bardo was released but didn't stay out of trouble very long. He tried to fit into his local High School, but his bipolar disorder made him hard to deal with. He dropped out in 9th grade and began to work jobs in the fast-food industry in and around Tucson. Bob was arrested a number of times on charges from Domestic Violence to Disorderly Conduct. In each arrest, the police mentioned that the victims reported that Bardo had exhibited unexplained strange behavior and was verbally and physically threatening. 
One reason Bob Bardo was fascinated with Art Jackson was that he, like Art, was a stalker.
Bardo cut his teeth stalking Samantha Smith. At 15, Bardo had an unnatural
obsession with the 13-year-old Smith. Smith was a child actress and peace activist. Smith (right) was made famous as "America's youngest ambassador" after writing a letter regarding children's safety and security to Soviet supreme leader Yuri Andropov who wrote her back, offering her to come to the Soviet Union as a Goodwill Ambassador. Samantha Smith accepted and that instantly solidified her position as a media celebrity. Sadly, Samantha Smith was killed along with her father, 4 passengers, and 2 crew members when Bar Harbor Airlines Flight 1808 crashed while attempting a landing at Lewiston-Auburn Regional Airport in Auburn, Maine.
While the nation mourned, Bardo took the loss in stride and set his sights
on a new target, actor Rebecca Schaeffer (left). As he did with Samantha Smith, Bardo began a letter-writing campaign attempting to woo Schaeffer and arrange a meeting. Schaeffer only answered Bardo's first written requests. The request for an autographed photo.
Bardo hitched rides from Tucson to Los Angeles where he attempted a number of times to enter CBS studios where My Sister Sam had filmed in an effort to meet Schaeffer. Bardo was turned away each time, including one time when he was found to be armed with a knife. That's when Bardo began tracking Art Jackson's incident with even greater fanaticism.
Taking a tip from Art Jackson's stalking of actor Theresa Saldana, Bardo enlisted the aid of a detective agency. In another straight-up business deal, the hired detectives accessed Rebecca Schaeffer's public DMV records and sold Bardo her home address.
Bob Bardo was an injustice collector.
He kept detailed track of anyone who had wronged him. He originally set his sights on Rebecca Schaeffer because he felt that she was pure and kind as evidenced by her character in My Sister Sam. Now, after doing his research and her failing to answer his written letters, Bob Bardo believed that Schaeffer had grown up and become 'just another Hollywood whore'. Bardo was going to fix that. He was going to fix Rebecca Schaeffer.
On 18 July 1989 Bardo, using the information he bought from a detective agency, was on the porch of Rebecca Schaeffer's home. He rang the doorbell and was amazed when Rebecca Schaeffer answered. His plan had worked. Stunned that he was actually in Schaeffer's presence, Bardo was so tongue-tied that he could only repeat that he was a big fan. The now 19-year-old Bob Bardo had been stalking Rebecca Schaeffer for three years. Schaeffer was expecting a script delivery for the upcoming film (The Godfather Part III), she answered the door thinking it was the script. Schaeffer was reportedly kind to Bardo but firmly asked him to leave.
Confused and angry, Bardo walked to a local diner to get a bite to eat and regroup his thoughts. He returned to Schaeffer's front door less than an hour later and again rang the doorbell. This time when Schaeffer answered, Bardo produced a Ruger GP100 .357 handgun and shot Rebecca Schaeffer point-blank in the chest.
After an exhaustive search, Bardo was located and arrested in Tucson, Arizona quite by accident. The cops received a call and subsequently contacted a 'homeless-looking guy' ambling around in traffic. It wasn't until they began to speak with him that they discovered they were with Robert Bardo; the man suspected in Rebecca Schaeffer's recent homicide.
Ironically, Bardo had been carrying a red paperback copy of 'The Catcher in the Rye' when he murdered Schaeffer. He tossed it on the roof of a building as he escaped. It came up at trial, yet Bardo insisted his actions were not intended to mirror Mark David Chapman who carried a copy of The Catcher in the Rye when he shot and killed celebrity and former Beatle John Lennon.
Art Jackson was convicted and sentenced to 12 years for his attack on Theresa Saldana.
12 years was the maximum sentence under California state law. Jackson wasn't impressed with the American legal system and continued to write threatening letters to Saldana even after he was incarcerated. The judge warned Art, who didn't stop, so the judge added another 5 years for contempt. Art was up for parole under a 'good behavior' statute. Even though he was found to be in contempt for continuing to contact Saldana, Art had "no serious disciplinary problems" while he was in custody. In custody for attempted murder and inflicting great bodily harm on Theresa Saldana after stabbing her 10 times in public, in broad daylight.
Where are they now?
Art Jackson served 14 years in a US prison until he was extradited to the United Kingdom in 1996 where he was wanted for a 1966 robbery and murder. British officials were successful in what the US courts failed, the found the benevolent angel of death not guilty by reason of insanity and Art was committed to a British psychiatric hospital until his death at 68 from heart failure in 2004.
Robert John Bardo was convicted of murder and given life imprisonment without parole in 1991. In 2007 Bob Bardo was stabbed 11 times inside the maximum-security unit at Mule Creek State Prison in Amador County, California. Bardo is now serving out a life sentence at the Avenal State Prison in Avenal, California.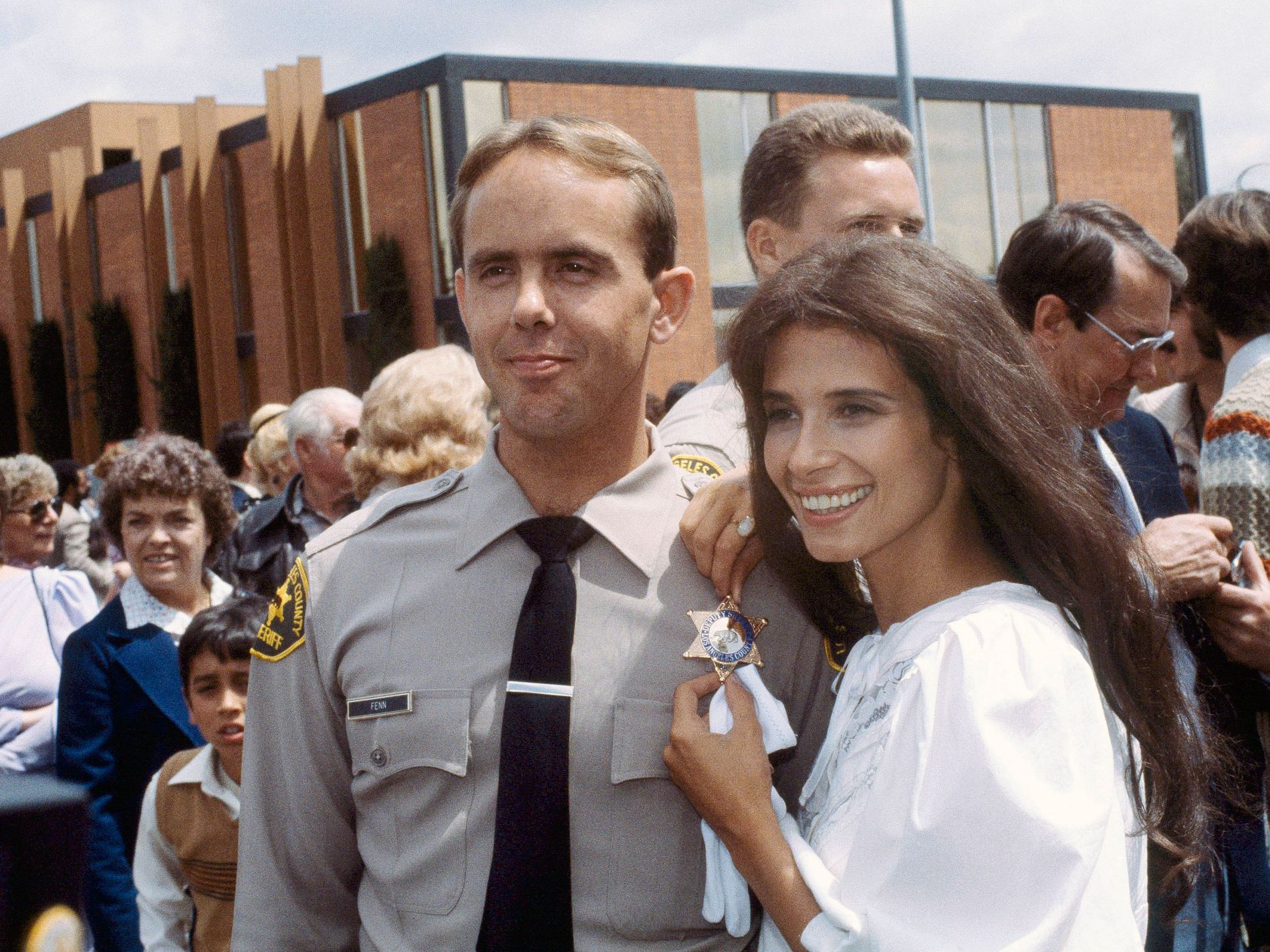 Jeff Fenn was given the Carnegie Medal for heroism and became a sheriff's deputy after the saving Saldana from the stabbing incident. Theresa Saldana was on hand to give Fenn a kiss when he graduated from the Sheriff's Academy.
Mike Abram was released and cleared of all charges in 2000; the Brits stated that the attempted double murder after breaking into a private residence was "temporary insanity". Mike now lives in an apartment in his native (and the Beatle's native) Liverpool. 
So What?
It took a murder, an attempted murder, and the actions of the US Congress to pass laws prohibiting private investigators from using each state's Departments of Motor Vehicles from disclosing the private home addresses of their residents.
Congress needs to spend more time passing laws to protect us rather than to divide us.
Even after contempt of court charges and repeated warnings of a judge, Art
Jackson continued to harass and threaten Theresa Saldana. In a manifesto hauntingly similar to Adam Lanza, Art hand-lettered his mindset in a rambling 89-page letter to Saldana. Lanza and Art Jackson were so obsessive about their particular messages that their longhand writing was so small that it was hard to read without a magnifying glass.
Courts have to enforce the laws already on the books and have no mercy on recidivists.
Leakage.
Adam Lanza and Art Jackson 'leaked' their intent. Social leakage is where an offender speaks, writes, acts, uses interpretive dance to telegraph their intentions Left-of-Bang. Well before an incident.  But someone has to be trained to see it, to detect it. 
Bob Bardo leaked his nefarious intent for 3 years before killing Rebecca Schaeffer.
Everyone in the United Kingdom knew or suspected that Michael Abram was going to attack or kill a living Beatle. Everyone except George Harrison it seems.
Harrison invested in the semblance of security rather than trained, proactive security. All the physical trappings of security failed to keep Mike Abram out of George's house or life. 
Jeremiah 5:21
'Hear this now, O foolish people, without understanding, who have eyes and see not, and who have ears and hear not'
Training changes behavior.